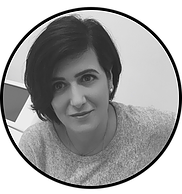 CRISTINA COELHO
Wimpole Therapeutics
2 Wimpole Street
London
W1G 0ED
Confirmation & Cancellation
Clients are requested to cancel appointments at least 24 hours in advance by calling our London clinic, failure to do so will result in a charge of 50% of the treatment cost.
First time clients are recommended to book a longer consultation, please inform reception and they will assist you.
Clients are kindly requested to be punctual for appointments.
Cristina Coelho Bespoke Facials reserves the right to refuse to provide treatments at its discretion.